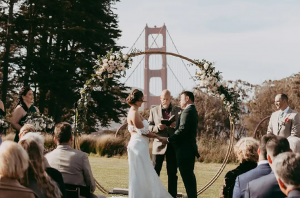 Alex and Nicole Celebrating their Wedding at the Presidio in San Francisco – A Wedgewood Weddings & Events Venue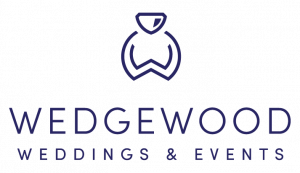 Wedgewood Weddings & Events
America's largest event venue host enhances client wedding experience with live streaming services & innovative digital tech from Wedfuly.
Welcoming Wedfuly into Wedgewood Weddings & Events is strategic move to support our ongoing innovation and growth. Our combined strengths deliver a fun and easy wedding experience for all couples."
— Bill Zaruka, President and CEO of Wedgewood Weddings & Events
TEMECULA, CA, UNITED STATES, August 23, 2023/EINPresswire.com/ — Wedgewood Weddings & Events, the nation's largest wedding venue provider, is thrilled to announce the successful acquisition of Wedfuly, the industry-leading wedding live stream company renowned for its innovative digital planning technology. This strategic move marks a significant milestone in Wedgewood Weddings & Events' commitment to providing unparalleled experiences for couples, enriching their special day with cutting-edge technology, and extending their guest list through a virtual presence.
Wedfuly's expertise in live streaming services will be made available across all Wedgewood Weddings & Events' locations, allowing couples to include guests who are unable to attend in person, while making every guest feel connected and cherished. Moreover, the addition of Wedfuly's advanced planning technology will enhance Wedgewood Weddings & Events' proprietary wedding planning toolkit, empowering couples to create their dream wedding with ease.
Caroline Creidenberg, the visionary behind Wedfuly, will take on a prominent technology-focused role in Wedgewood Weddings & Events. By uniting the strengths and expertise of both companies, this acquisition aligns with the long-term vision of growth while reinforcing the commitment to delivering extraordinary wedding experiences.
"We're excited to dive in and continue building technology to make each couple's wedding planning journey more streamlined, fun, and less stressful. It's been an amazing journey thus far, and I know this is the perfect next step for us as a company." said Caroline Creidenberg, Founder & CEO of Wedfuly.
"We are thrilled to welcome Wedfuly into the Wedgewood Weddings & Events family. This strategic move aligns perfectly with our long-term vision of growth and innovation. By combining our strengths, we will continue to provide a wedding planning process that is easy and enjoyable for all couples," said Bill Zaruka, President and CEO of Wedgewood Weddings & Events.
The integration process is already underway for a seamless transition. Current and future clients of both Wedfuly and Wedgewood Weddings & Events can continue to expect uninterrupted service and support. We understand the importance of maintaining open communication with our stakeholders, and we will provide regular updates on the progress of the integration. Together, Wedgewood Weddings & Events and Wedfuly continue to revolutionize the wedding industry, offering an unmatched blend of traditional elegance and cutting-edge technology.
About Wedgewood Weddings & Events:
Wedgewood Weddings & Events has been delivering high-value special occasions across the USA since 1986. It is renowned for its exceptional service, elegant venues, and dedicated team of wedding professionals. The team at Wedgewood Weddings & Events excels at turning wedding ideas into seamless reality, ensuring every couple's special day is joyfully memorable. Serving millions of guests each year at over 60 event venues, nationwide, Wedgewood Weddings & Events sets the standard for wedding planning and hosting.
About Wedfuly:
Wedfuly plans and produces intimate, elaborate, and interactive virtual wedding experiences. Wedfuly fits seamlessly into any wedding allowing clients to include guests who can't make it in-person or expand guest list with one fixed cost. With over 200,000 guests having attended a Wedfuly live stream, Wedfuly is the industry leader in wedding live streaming.
Caroline Creidenberg
Wedgewood Weddings
+1 913-744-5001
[email protected]
Visit us on social media:
Facebook
LinkedIn
Instagram
YouTube
Other
Wedgewood Weddings & Events – Creating Remarkable Occasions For Generations


Originally published at https://www.einpresswire.com/article/651356441/advancing-the-wedding-landscape-wedgewood-weddings-events-welcomes-wedfuly-to-accelerate-innovation