The owners, Utah-based PEG Companies, acquired, converted, and sold the property in less than two years, generating a 2.0X equity multiple for their investors.
AUSTIN, Texas, February 22, 2023 (Newswire.com) - PEG Companies ["PEG"], a full-service commercial real estate investment firm known for its creative approach to generating value, announced the successful sale of AVIA Sanctuary at Highland Mall, a newly converted apartment community that previously operated as the Habitat Suites extended stay hotel.
The transaction, which resulted in a 2.0X equity multiple for the PEG Extended Stay Conversion Fund, LP ["PEG ESCF"], occurred less than two years after PEG ESCF acquired the property. Due to the hotel's apartment-like configuration, on-site amenities, and ideal neighborhood location in Austin, PEG ESCF purchased the property at a competitive price during the COVID-19 initial outbreak. Upon acquisition, PEG improved the property through modernization, renovation, and landscaping upgrades. Improvements to the property included cosmetic changes to each of the 96 units, reimagined communal spaces, a well-designed clubhouse, an inviting spacious lobby, and a freshened pool area. Additionally, PEG added a new fitness center and workspace areas, and created an inviting home-like setting for the residents.
PEG ESCF credits the property's timely conversion and successful exit to PEG's vertically integrated structure and full-service capabilities. Comprised of five highly synergistic companies that each manage a different phase of the commercial real estate investment process, PEG's entire team played a role.
"As a vertically integrated organization, we are uniquely positioned to execute on these complex redevelopment projects while both minimizing costs and maximizing returns for our investors," said Soren Halladay, Chief Investment Officer at PEG.
PEG's entirely in-house conversion process begins with identifying the right hotel acquisition opportunities through the PEG Capital Partners division of the company. Next, PEG Development begins working closely with municipalities to secure the entitlements necessary to convert the asset into a multifamily product. Because the timing of permits can vary so greatly, PEG Hospitality Group will often operate the property as a hotel for some time until entitlements are complete. Once a conversion plan is in place, PEG Construction executes the property renovations with precision, working to ensure delivery of the converted asset on time and under budget. Upon construction completion, PEG Property Group manages and operates the newly converted asset as a quality Class B multifamily community, emphasizing a premiere resident experience and best-in-class customer service. Finally, when the asset is ripe for disposal and market timing is right, the property is offered for sale and once the optimal offer is secured, PEG's Investment Committee approves the exit, and PEG ESCF distributes returns to its investor partners.
"One of PEG's biggest competitive advantages is our creativity. For 20 years now, we have thought outside the box to create unique opportunities that take advantage of every market cycle," said PEG Founder/CEO Cameron Gunter. "Today, with an uncertain market and a dire need for more affordable housing options in communities across the country, PEG's conversion strategies will continue to help fill that void."
To date, PEG has converted—or is in the process of converting—17 extended-stay hotels through the PEG ESCF. The firm will launch another fund, geared toward the conversion of offices and hotels into multifamily, later this year. For information on the next fund, contact [email protected].
###
About PEG Companies:
PEG Companies ["PEG"] is a full-service commercial real estate investment firm, known for its creative approach to generating value. With $2 billion AUM diversified across the multifamily, build-for-rent, student housing, mixed-use, retail, and hospitality asset classes throughout 27-plus states/provinces, the firm sponsors multiple investment products on behalf of its investors. For more information on PEG, visit pegcompanies.com.
Contact Information:
Ali Monsen
Vice President, Branding & Communications
[email protected]
801.783.7334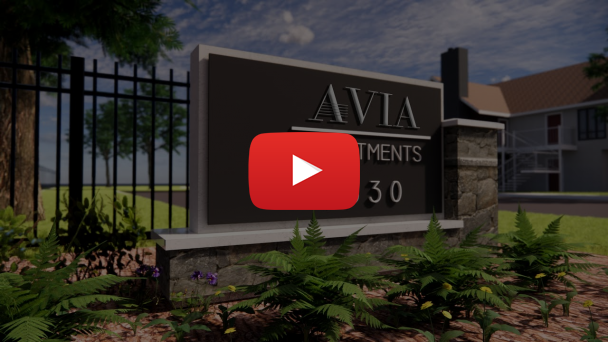 Original Source:
Neighborhood Hotel Sells After Strategic Conversion and Rebranding as Apartments