AdELA Hassan Named CEO and Managing Partner Ahead of Animation and Licensing Deals
ATLANTA, January 19, 2023 (Newswire.com) - All Star Kid, a fast-growing preschool children's brand based in Atlanta, Georgia, has named Adela Hassan, most commonly known by her professional stage and creative name AdELA, as CEO and managing partner. The move comes as All Star Kid is preparing to make announcements regarding partnerships for animation and publishing.
All Star Kid creates fresh, modern, and culturally relevant educational content in the form of music, books, and live events.
The All Star Kid in-house production team creates catchy songs rooted in popular children's themes. The team has also created a diverse cast of compelling and relatable original animated characters who star in videos, books, and live events. All Star Kid's primary goal is to capture the imagination of young viewers and inspire them to be the best versions of themselves.
All Star Kid was inspired by brand creator Dennis McKinley's 3-year-old daughter Pilar Jhena, who has close to 400,000 Instagram followers, whom he shares with TV personality Porsha Williams (cast member of Real Housewives of Atlanta).
"The brand features a lineup of seven core characters and their lovable dog, each with a distinct name, personality, and 'superpower' that helps them grow and succeed," says McKinley. "Our characters are featured in All Star Kid books, videos, and live events where they serve as Disney-on-Ice-style mascots."
AdELA, a South African-born, Atlanta-based singer, rapper, and certified gold songwriter, is also the CEO of Off the Burner music, which has created and synced music for the NHL, HBO Max, Nickelodeon, ABC, Netflix, Ubisoft, and more. She was named "Best in Sync" in the U.K. and has charted on iTunes in the Top 20 with multiple projects. "Every kid can find an All Star Kid they can relate to and identify with. We celebrate our diverse group of characters and all of their unique abilities. Our goal is for every kid to be an All Star Kid," says AdELA.
All Star Kid is wholly owned by Detroit Equities, an Atlanta-based branding firm that owns and invests in small business and industries from hospitality to retail, also run by brand creator Dennis McKinley.
All Star Kid is represented by Debi Rosenfeld of NxtGen Brand Licensing, Las Vegas, Nevada.
Contact Information:
Toni Palmer
press
[email protected]
6783622394
Related Images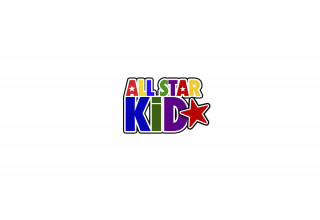 logo
All Star Kid logo
Original Source:
All Star Kid Preschool Brand Names CEO