App Users Can Decorate Their Homes with AI Artwork from the Lensa App
SANTA MONICA, Calif., March 7, 2023 (Newswire.com) - In November of 2022, social media users all over the world were introduced to the Lensa AI app from Prisma Labs due to its wildly popular "Magic Avatars" feature which could transform everyday headshots and profile pictures into digital works of art. Although the Lensa app had been around since 2018 as a popular photo-editing app, it was the release of Magic Avatars that propelled the app to #1 in the iOS App Store and generated millions of daily downloads. App users enthusiastically transformed their profile photos into vibrantly-colored works of art and then shared their new artwork with friends and family on Instagram, Facebook, LinkedIn, and more.
Lensa's artwork looks incredible when viewed online, but it looks even better hanging on a wall. In order to allow Lensa users to transform their digital artwork into physical products for their homes, Prisma Labs is pleased to announce a new collaboration with print-on-demand pioneers, Pixels. Effective immediately, Lensa users in the United States will now see a button that says "Order a Print" underneath every Magic Avatar within the app. When a user clicks on that button, Lensa transfers the user and the avatar over to Pixels.com, where the avatar is instantly transformed into dozens of print-on-demand products, including: framed prints, canvas prints, posters, tapestries, t-shirts, and more. Users can select their favorite products, personalize the products with custom frames and mats (if applicable), and then place their orders directly on Pixels.com.
All products are manufactured on-demand in 3 - 4 business days at one of Pixels' global manufacturing facilities and can be shipped to any destination in the world.
To transform Magic Avatars into physical products, simply launch the Lensa AI app and then look for the new "Order a Print" buttons.
To download the Lensa AI app, click the following links for the iOS Store and Google Play:
iOS: https://apps.apple.com/us/app/lensa-ai-photo-video-editor/id1436732536
Android: https://play.google.com/store/apps/details?id=com.lensa.app&hl=en_US&gl=US&pli=1
To learn more about Pixels' AI printing capabilities and to request a technology demonstration for an AI art project, visit https://pixels.com/print-ai-art
About Pixels
Pixels is a technology and art company based in Santa Monica, California. The company was founded in 2006 and is a global marketplace for artists, photographers, and the world's most iconic brands. With a few clicks, sellers can upload their images to Pixels.com, set their prices for 25+ different print-on-demand products (e.g. canvas prints), and then sell those products to a global audience of online buyers. Pixels fulfills each order on the seller's behalf via a network of 16 global manufacturing facilities. In addition to providing an online marketplace and order fulfillment service, Pixels also develops technology to help image owners sell their products through mobile apps, brick-and-mortar retail stores, third-party e-commerce platforms (e.g. Shopify and Amazon), and anywhere else that buyers are buying.
About Prisma Labs
Prisma Labs was founded in 2016 with the launch of the Prisma app that has quickly become one of the most downloaded apps in the world and won the "App of the Year" award from both AppStore and GooglePlay. The second app, Lensa, was launched in late 2018 and now also has millions of users worldwide. Prisma Labs believes that photo and video editing should be simple and fun, and their technologies allow anyone with no professional experience or editing skills to get great results in a matter of seconds.
Connect with Pixels
Facebook: https://facebook.com/shoppixels
Instagram: https://instagram.com/shoppixels
Twitter: https://twitter.com/shoppixels
Pinterest: https://pinterest.com/shoppixels
Connect with Prisma Labs
Instagram: https://www.instagram.com/lensa.ai
Twitter: https://twitter.com/prismaai
Website: https://prisma-ai.com
Contact Information:
Drew Doyon
Director of Marketing
[email protected]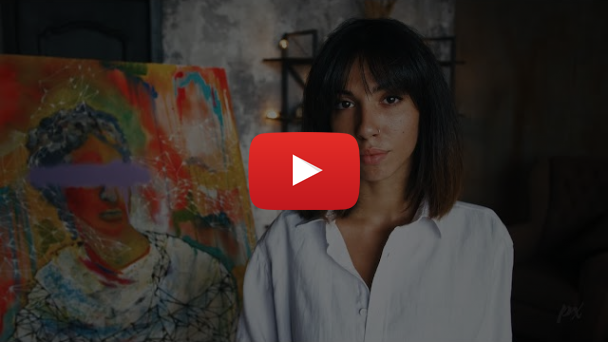 Related Images
Original Source:
Lensa AI Selects Pixels.com to Transform Magic Avatars Into Physical Products